N911DN is the registration for an ex-military Bell UH-1H-BF Huey Iroquois Helicopter used by the Rescue Heroes. Using the call sign "Air Rescue Chopper" this is tasked with saving civilians or rescuing other emergency rescue personnel where the QR Jet and the Hyper Jet can't go.
Aerial usually pilots this Huey even though Wendy and Jake have piloted it before. Al Pine flew it in the Season 2 episode "Smokejumpers."
The real N911DN was used in filiming of Jurassic World Fallen Kingdom
The helicopter has the nose of a UH-1Y and is painted in a similar livery to the search and rescue division of the Canadian Army.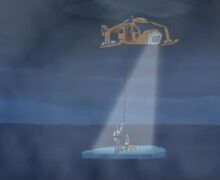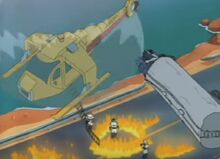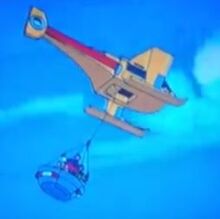 Community content is available under
CC-BY-SA
unless otherwise noted.