No Title

No Title

No information
Willy Stop is a British traffic officer who works with his companion, Sergeant Siren.
He usually performs traffic re-routing at the scene of an emergency. Hence his name Willy Stop.
He has only made a handful of appearances, first introduced in "Mayhem in the Mist."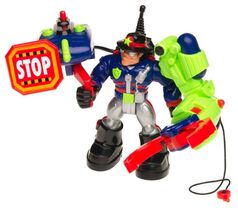 Biography
Edit
Willy Stop and Sergeant Siren closed the highway until further notice. Going by Sergeant Siren's comment upon stopping the tanker from going to fast, they work as police officers.
Appearances
Edit